Completed: New building EDITION FR19
We have completed a new villa construction in classical architectural style in the villa colony 1 in Obermenzing.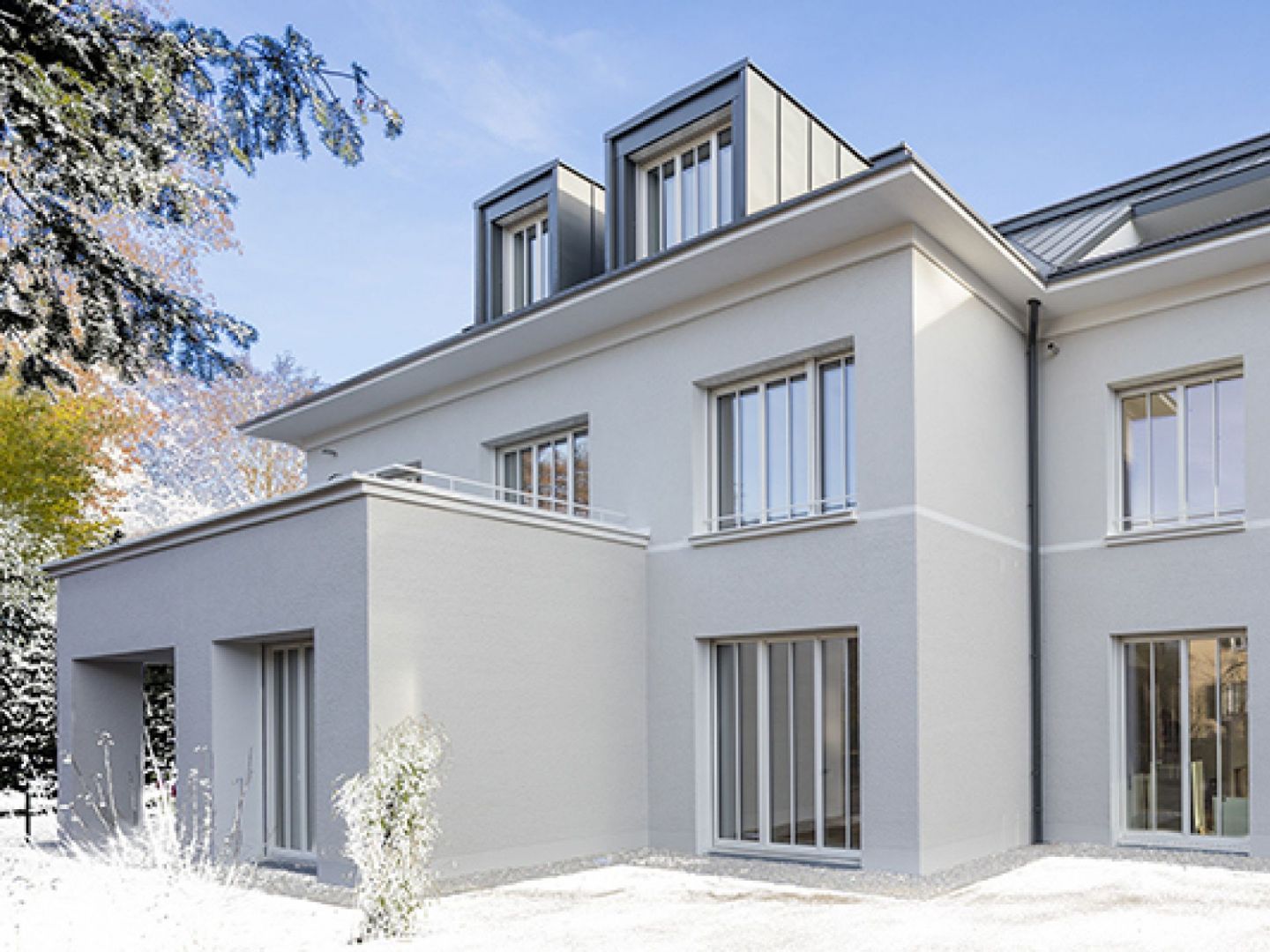 The modern new building offers space for five families and blends harmoniously into the listed and ensemble-protected environment by interpreting the style of the original residential buildings in dimension, proportion and character with modern means.
The first photos and more detailed information about our EDITION FR19 can be found immediately at our References page of new buildings.