Completed: New building EDITION OS50
With our EDITION OS50, we have developed a sophisticated multi-family villa in the heart of Altbogenhausen, in which the Bauhaus idea is particularly clearly reflected and in which we have implemented many customer wishes that further emphasize its individual character.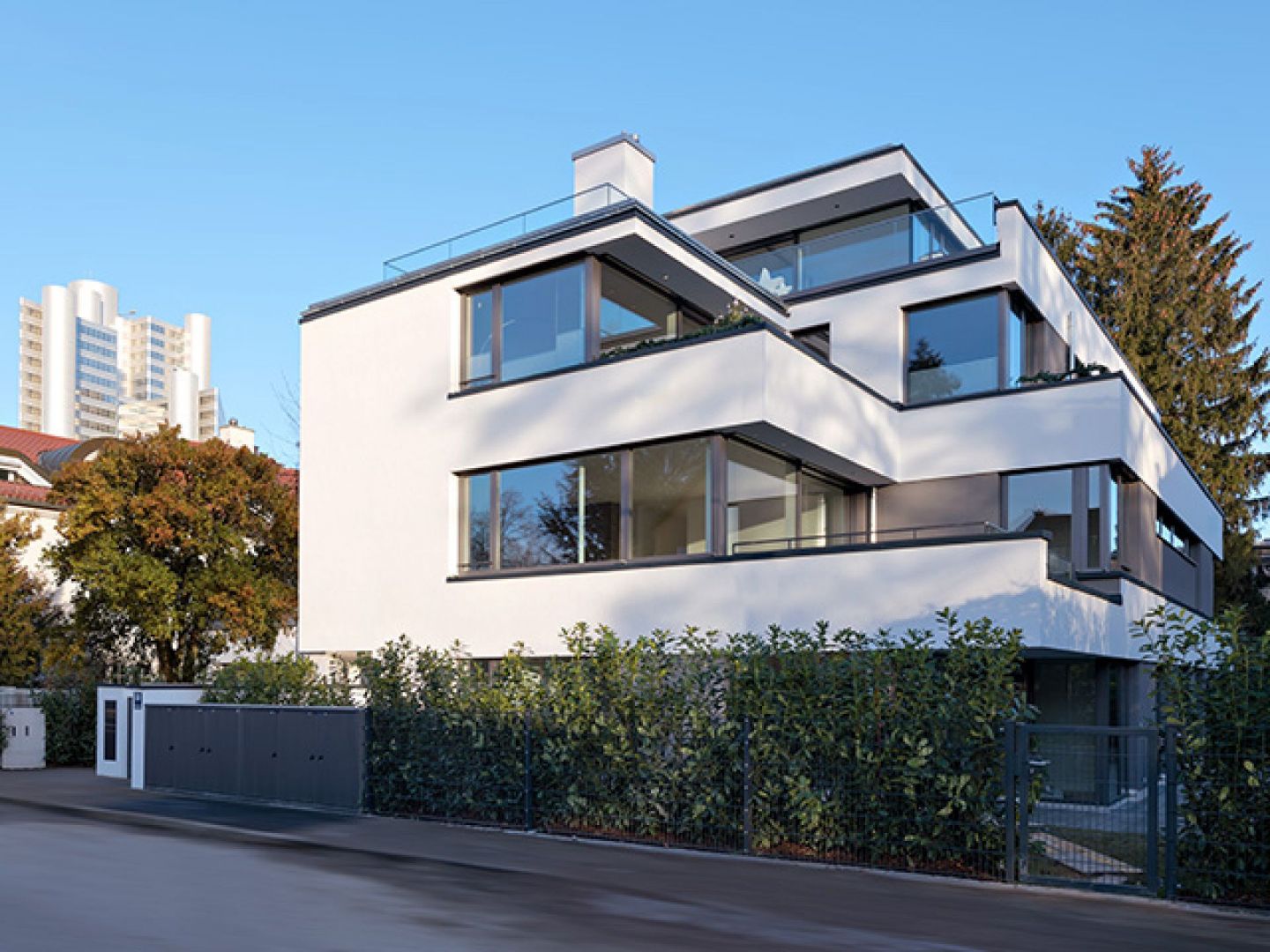 EDITION OS50 has only four spacious residential units and a large penthouse, which is designed as a maisonette and extends over the upper two floors. In keeping with the BAUHAUS concept, the new villa is closed to the north and opens up to the south with room-high glazed loggias and sun terraces, which are slightly offset from one another and offer a view over the traditional residential quarter. A highlight is the spacious roof terrace, allowing for a panoramic view of the adjacent gardens with their old trees protected by the garden city statutes of Altbogenhausen. For more information on this new construction project, please see our references.