New building EDITION PM13
High-quality villa apartments in contemporary BAUHAUS architecture
On a particularly quiet, natural property in Bogenhausen-Denning we have realised an elegant multi-family villa, which presents itself with clear lines and a self-confident, contemporary architecture. The building opens with elaborately glazed terraces and loggias to the south towards Pachmayrplatz, an evergreen park that merges only a few metres further into the 20 hectare Denninger Anger. The custom-made windows stage the view as a shop window to the park and offer a variety of unobstructable views of the green area with its old trees.
The spacious main terraces and loggias of the apartments were placed at maximum distance from each other at the outer ends of the building in order to create the greatest possible privacy in addition to the best possible view.
Additional loggias and terraces have been created in the garden's sheltered space, facing west towards the evening sun and offering a further private retreat. Inside the property, the generosity of the H-I-M architecture is expressed. Open living areas with individual floor plans, particularly high ceilings and partly room-high doors allow a flowing experience of the rooms on a level without thresholds.
As with all our new construction properties, we have also implemented many details in our EDITION PM13 at the special request of our customers, which underline the unmistakable and individual character of the property. These include very high-quality solid floorboards (e.g. oak, sorted knot-free or in knotty, air-dried and soaped versions), elaborate natural stone or fine stone coverings in XXL large format, stucco strips with light coves, large open fireplaces with fireplaces visible on three sides and panoramic windows, open, communicative kitchen blocks (show kitchens, some with separate side kitchens) or wellness showers with integrated steam showers. Various apartments were protected by sophisticated alarm technology (e.g. camera surveillance on the smartphone). A sophisticated lighting design with LED technology was installed in the stairwell and in some apartments, some of which can be controlled via intelligent KNX technology. As a precaution, the underground garages were also equipped with preparations for electric filling stations and have bikesafes for safe parking of high-quality bicycles.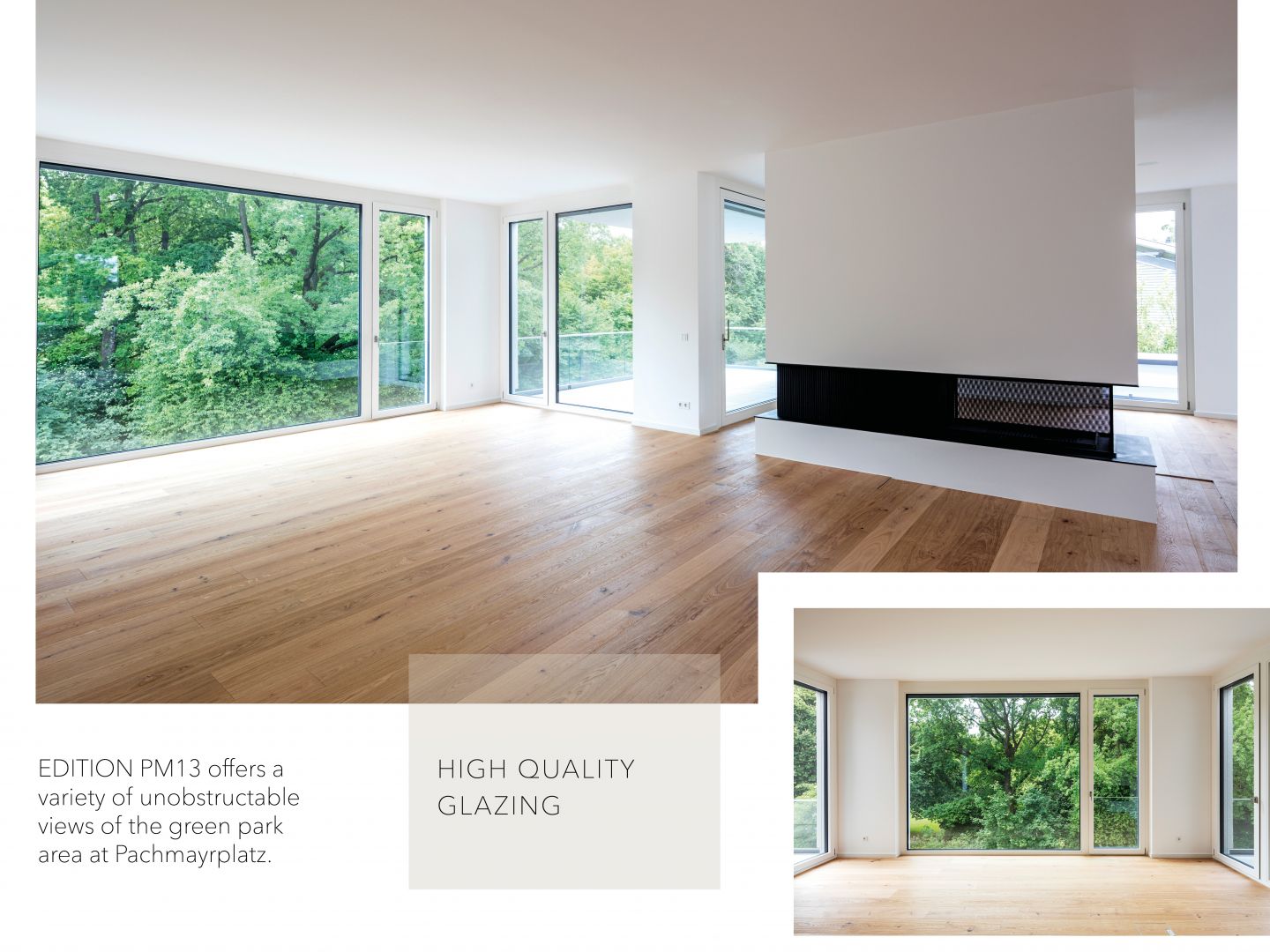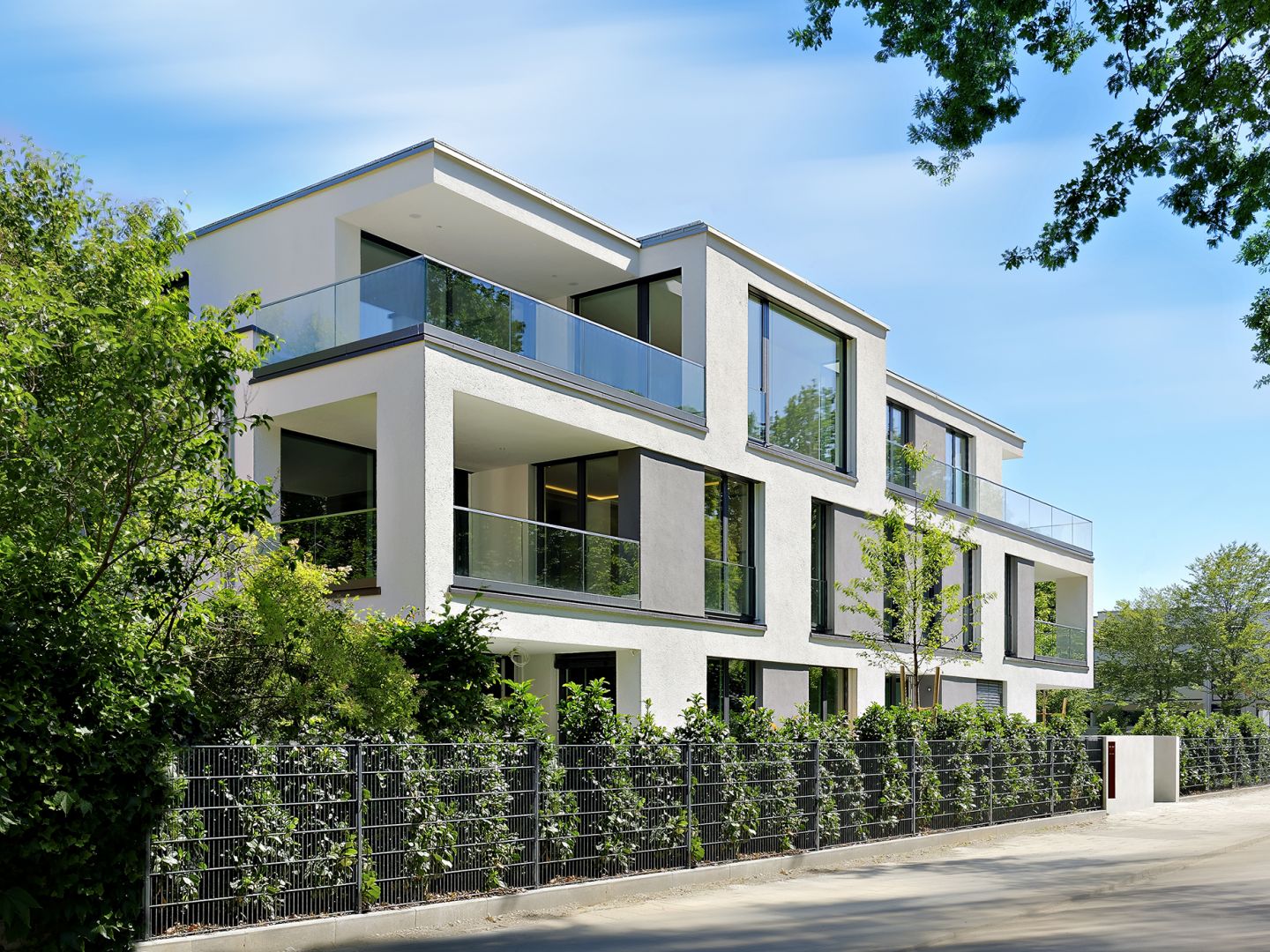 ...klare Linien und eine selbstbewusste Architektur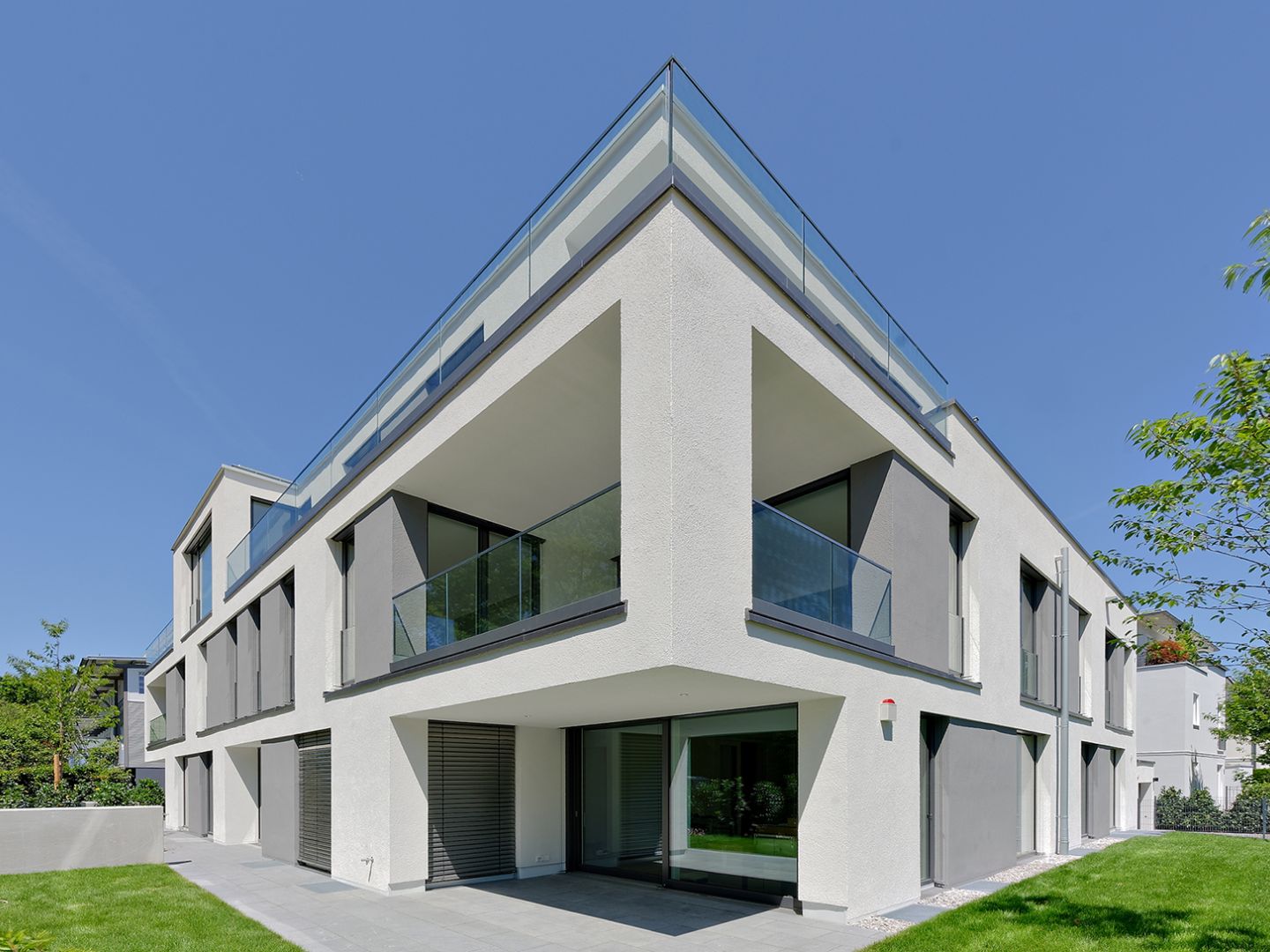 ...generous main terraces and loggias create a maximum privacy