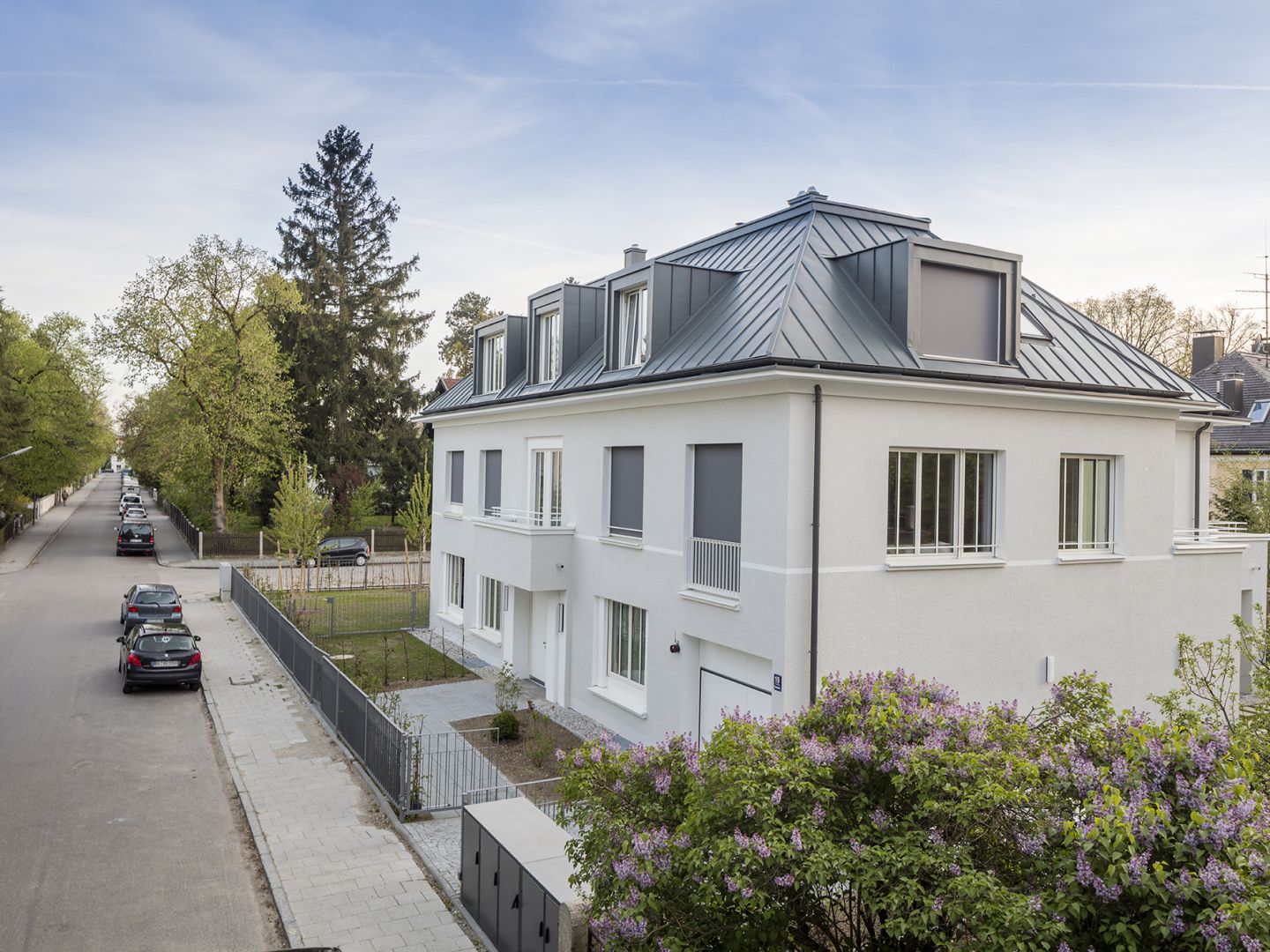 New building EDITION FR19
New building in classic villa architecture
With our EDITION FR19, we have designed a modern multi-family villa that offers space for five families and fits harmoniously into the listed and ensemble-protected Villenkolonie 1 in Obermenzing by interpreting the ductus of the original residential buildings in dimension, proportion and character with contemporary means.
In the villa colony 1 in Obermenzing we have realised this high-quality multi-family villa in classic villa architecture. The villa quarter, which was built from 1892 on the drawing board of the architect August Exter, is characterised by a stylish development with detached and two-family houses in villa and country house style, which are embedded in generously landscaped open spaces and today, due to their special artistic design, are preserved as a document of the times worth protecting.
The aim of the elaborate development and planning phase was to find a particularly sensitive integration of our EDITION FR19 into this special environment. In order to achieve this, all planning details were iteratively checked and evaluated in close cooperation with the Bavarian State Office for Monument Conservation - from the urban features, such as building lines or neighbouring distances, to the building volume with extensions, roof shape or the formation of important building features, such as cornices or rustics, to the determination of colour and material. In this way, a residential building was conceived that interprets the style of the original residential buildings in terms of dimension, proportion and character using modern means.
EDITION FR19 is an energy-efficient multi-family villa with elevator and underground car park, which offers space for five families and through its elaborate planning and design also makes a contribution to the building culture in this historically valuable quarter.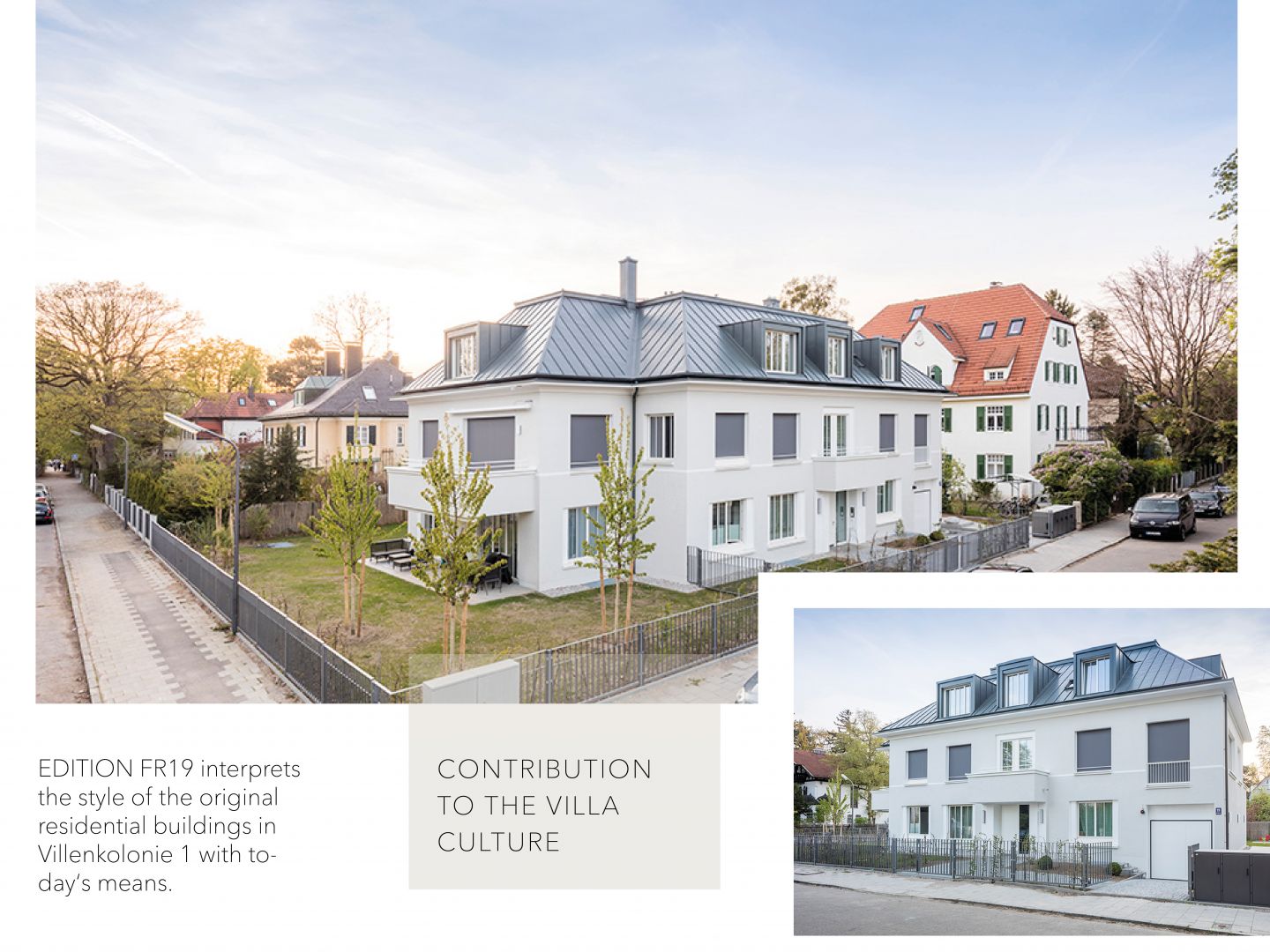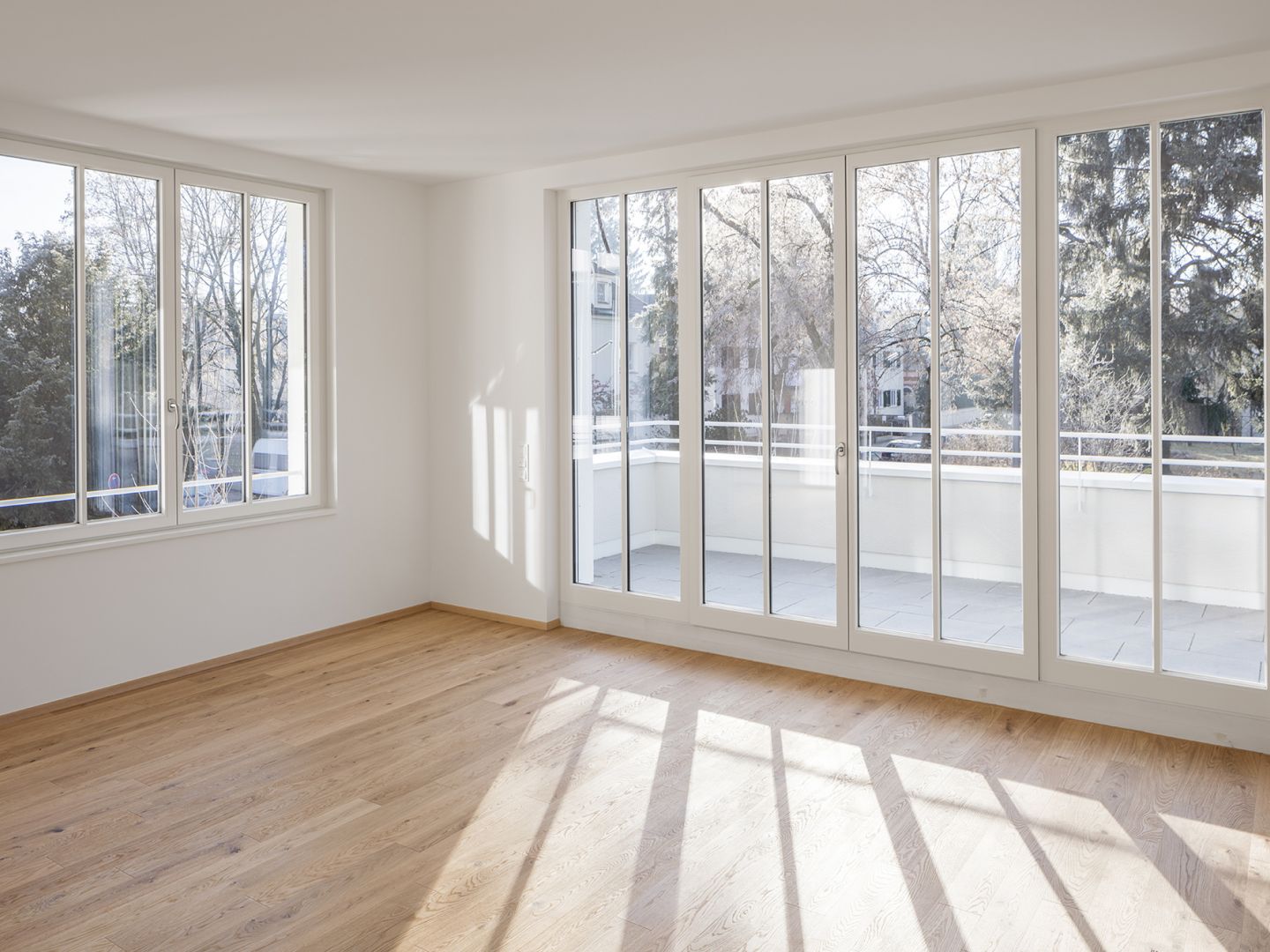 The finely textured wood windows feature a classic style and are designed deeper than usual to allow more sunlight to flood the living spaces.
On the upper floor, a spacious roof terrace apartment with an up to four meter high air space was created, allowing for an impressive spatial experience.