New building EDITION OD15
Free space for the whole family
Our EDITION OD15 is a jewel that reflects the elegance and functionality of modern architecture. Following the idea and philosophy of Bauhaus architecture, this individual villa was designed to meet the wishes and requirements of a family with children. One highlight of this property is the elaborately designed glazing on the ground floor, which extends over more than 10 meters spanning over the entire front of the luxurious single-family villa.
In the middle of the prestigious garden-city of Munich-Bogenhausen, we have realized this spacious villa with double garage. The luxury property was planned and tailored to the individual needs and preferences of a family with children.
Edition OD15 is designed in a structured way with its floors being adjusted to usage: the glazed ground floor opens up towards the garden and serves as the family's living, dining and leisure area. The glazing is a static masterpiece: a luxurious slide door system extends to more than 10 m wrapping the entire front of the villa, which allows for plenty of light and sun in the shared living room.
The first floor is dedicated to the children: in addition to four rooms they have their own bathroom as well as a spacious play hallway. A special status is held by the penthouse on the second floor. This is the parent's retreat, featuring a large masterbedroom, wellness bathroom and roof terraces for relaxation. Additional guest areas with sauna and hobby room in the basement complete this clearly structured luxury villa.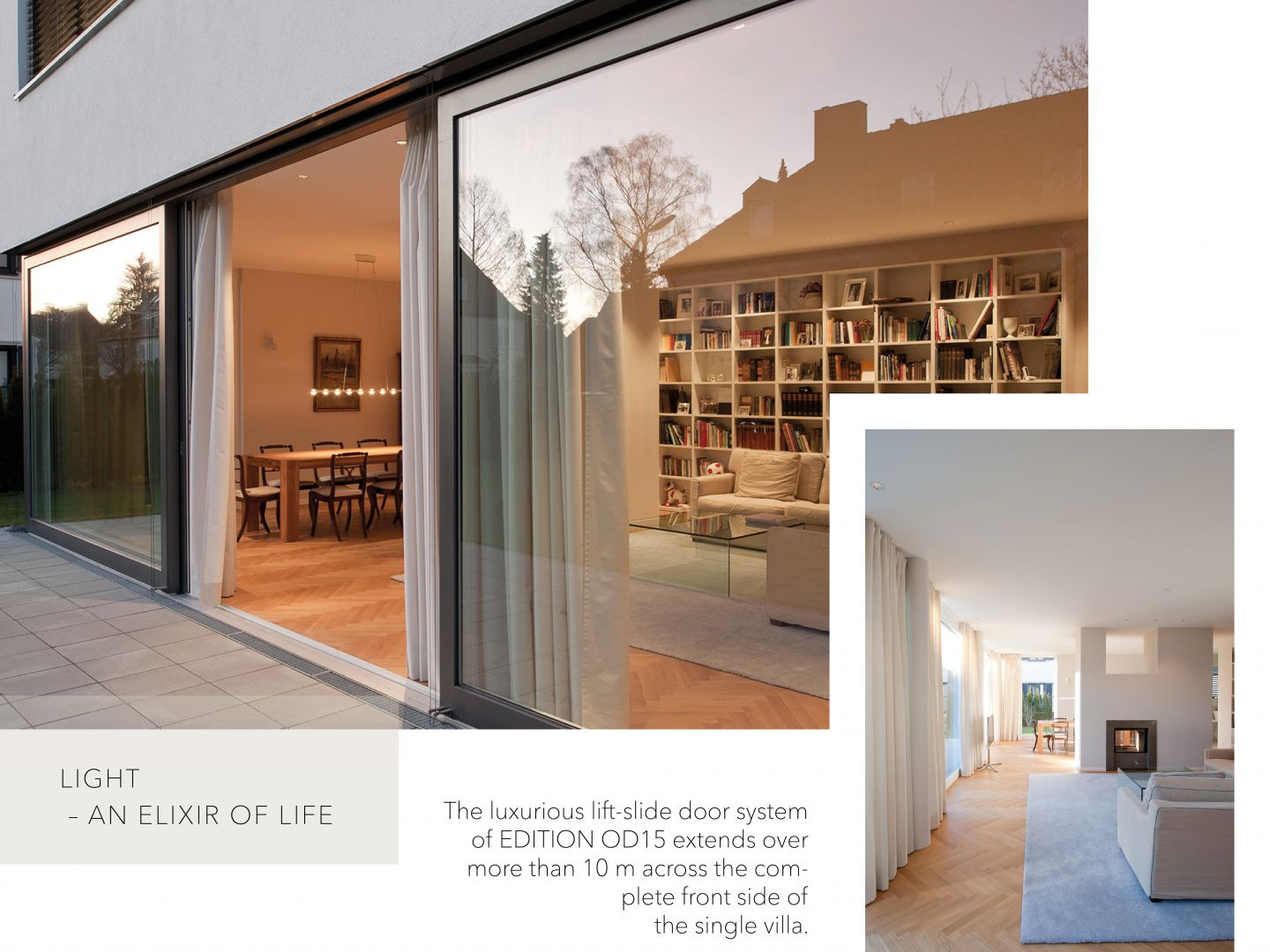 EDITION OD15 was individually planned ...
... and tailored to the needs and desires of a family with children.