New building EDITION OS50
High quality villa apartments in BAUHAUS style
With EDITION OS50, we have developed a sophisticated multi-family villa reflecting the Bauhaus idea in particularly clear way. The property was built in the heart of Altbogenhausen and offers from the second floor already an unobstructed view over the traditional residential quarter.
With our EDITION OS50, we have developed a sophisticated multi-family villa in the heart of Altbogenhausen, in which the Bauhaus idea is particularly clearly reflected: To the north, the cubic structure presents itself closed and restrained. To the south, on the other hand, the spacious living areas open up with room-high glazed loggias and sun terraces, which are positioned slightly offset from one another and offer a view over the traditional residential quarter.
This dynamic interplay between closure and opening is entirely at the service of living quality. Where no direct light hits the building and heat losses cannot be compensated by the sun, the envelope remains closed. Where solar gains can be achieved and life, living, working takes place, large openings create sun-flooded living spaces and a feeling of spaciousness.
The formal references to Bauhaus architecture become particularly clear with a view of the surroundings. The living areas are oriented towards the best possible view in each case making the unique location tangible: the visual axis from the terraces runs over a small settlement of single-story, listed courtyard houses, thus enabling an unobstructed view over Altbogenhausen even from the second floor.
EDITION OS50 has only four spacious residential units and a large penthouse, which is designed as a maisonette and extends over the top two floors. A highlight is the spacious roof terrace, providing a panoramic view over the adjacent gardens with their old tree population, which is protected by the garden city statutes of Altbogenhausen. The new villa building has an underground garage and a modern elevator, which allows threshold-free access to the apartments. Of course, we have also implemented many customer wishes in this property, which further emphasize the distinctive and individual character of EDITION OS50.
EDITION OS50 reflects the Bauhaus-Idea in a particularly clear way.
EDITION OS50 villa in the heart of Altbogenhausen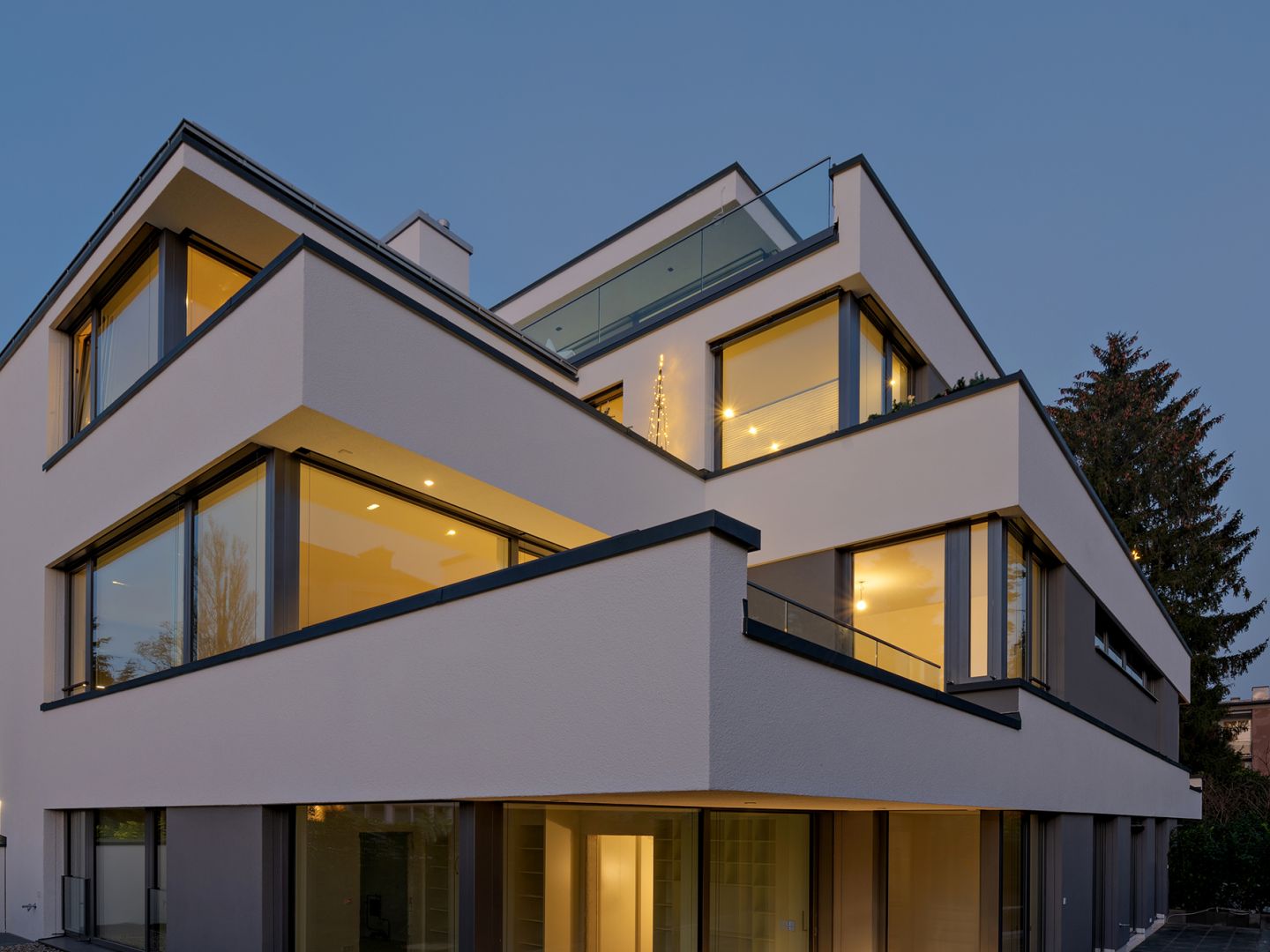 ...large roof terrace with a panoramic view over the gardens of Altbogenhausen